Year after year Nike continues to develop its most iconic running shoe "Pegasus". In this year's version, there are a few notable changes to the shoes' function aside from its fresh new design.
This reimagined pair features the same reliable elements from previous models while also upgrading the shoe to help push you further. In short, this year's pegasus model provides out of the box familiarity, high cushioning and flexibility that is often achieved from wearing the shoe over a longer time. A shoe that gives a smooth run for almost anyone.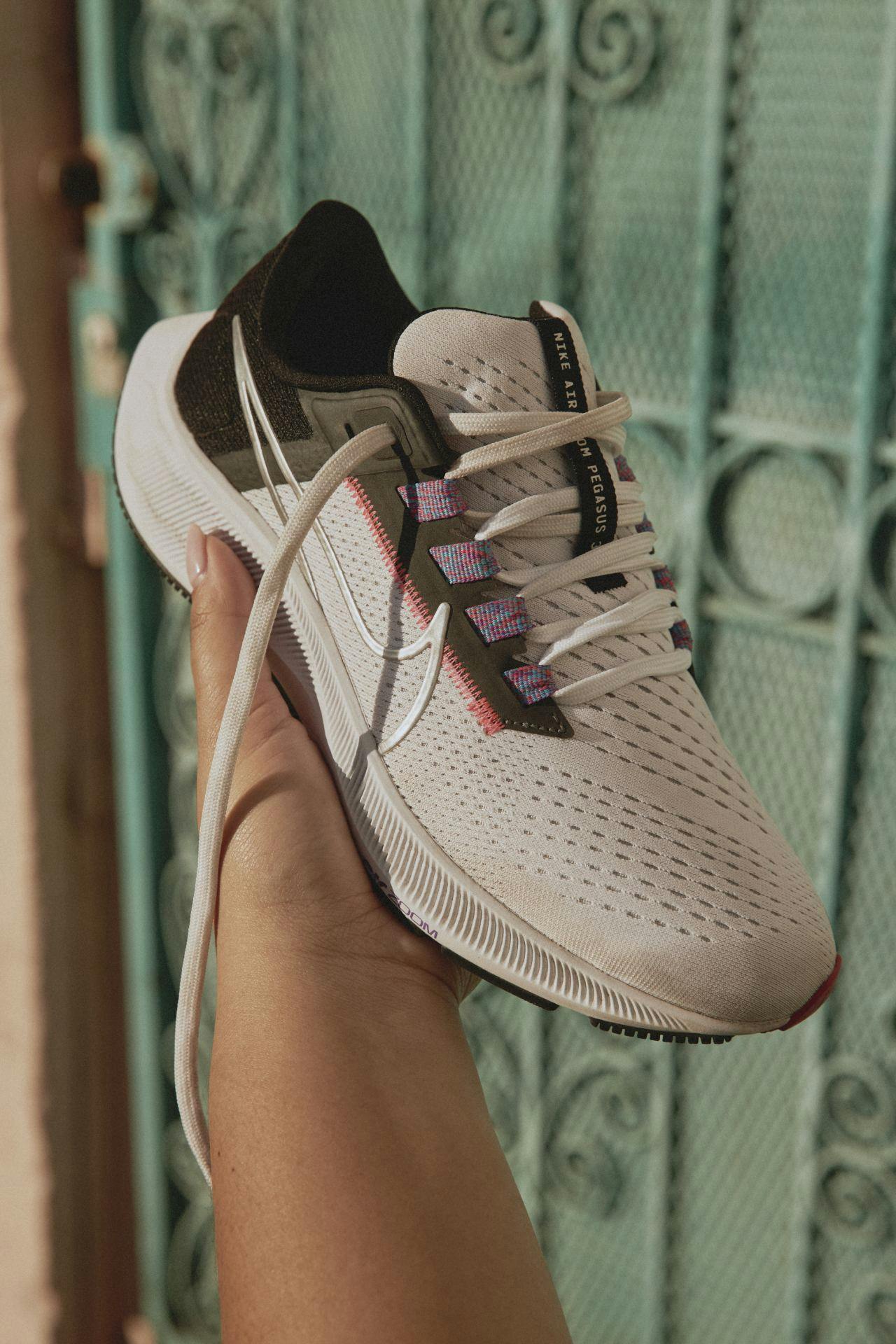 Most Nike running shoes have a snug or tight fit from heel to toe, but the Pegasus 38 now offers a little more room in the toe box than last year's Pegasus 37, making the fit and feel a little more similar to the Pegasus 36.
Nike's new midfoot webbing system allows runners to easily lace up for a more comfortable fit, as well as breathable sandwich mesh material in the upper of the shoe which gives a feeling of personalized fit in terms of lace closure. Additionally, this version has a bit more React Foam than previously for a more responsive ride.
This shoe is perfect for you if you're looking for an extremely comfortable and dependable running shoe that's been tuned for a highly fluid ride, that's good at giving back energy in each step.
Some specifics:
The Pegasus 38 female model weighs 252 grams, and the male model 260 grams. The Stack heights are 27,5mm on the heel, and 17,5mm in the forefoot. The offset of the heel-top drop is 10mm.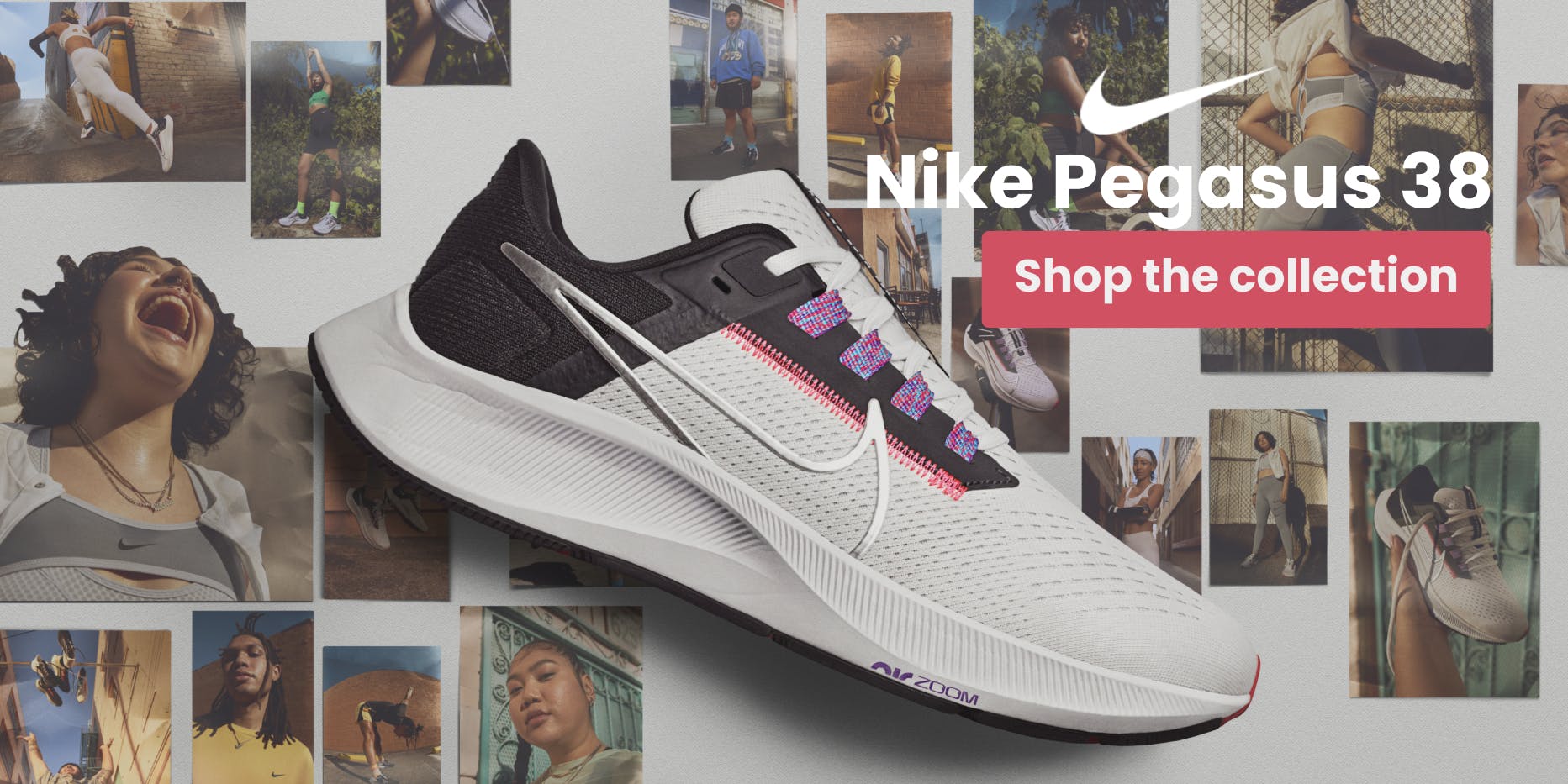 Many brands emphasize rearfoot cushioning, where instead Nike put 10mm of forefoot Zoom Airbag to give forefoot strikers soft, energy-returning comfort. It's soft, but not stress-ball squishy soft, allowing it to give a good amount of rebound in your toe-off focused stride.
The true vibe of the Pegasus 38 can be explained as cushy and shock-absorbing, giving an energetic sensation in the forefoot. It fits a lot of different foot shapes, provides a very fluid ride and delivers consistent performance. A combination that truly highlights the versatility of the shoe.
If you get the chance to try them, don't forget to let suppliers and other runners know what you think by commenting on the product page.