Salomon has just introduced a new road running shoe which can be almost entirely repurposed into new products when worn out. Read on to learn more about the recycling process for Salomon's new shoe INDEX.01.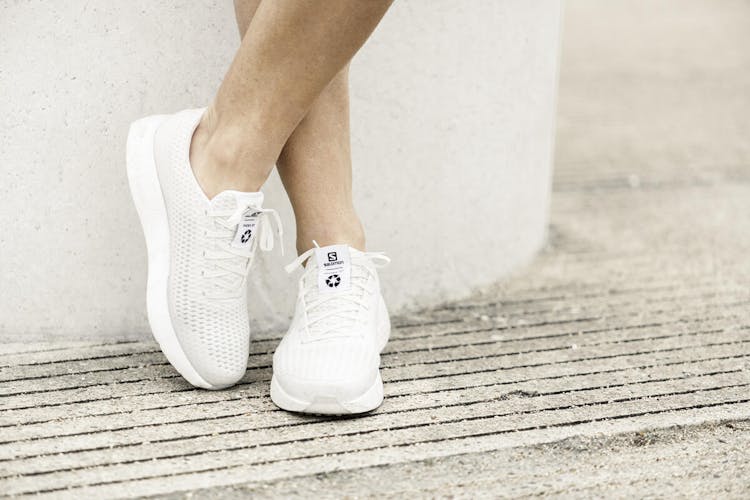 Why haven't we seen more recyclable running shoes before?
Well, running shoes are often made from lots of different materials, such as synthetic materials, textiles, foams, rubbers and various bonding agents, which all need different recycling processes. Therefore, if you want to recycle the shoe you need to separate all these materials from one another - and that is difficult. To make the INDEX.01 as easy to recycle as possible, Salomon has therefore made active efforts to minimize the amount of materials used and constructed the shoe in a way that the materials can be separated when the shoe reaches the end of its life. From here the materials can be recycled and repurposed into new products.

How the recycling works in practice
First Salomon gathers large batches of used shoes and cleans them. Then they separate the two major materials, TPU and Polyester. Currently this is a manual process but Salomon strives to refine this aspect of disassembly in the future. Once enough material has been gathered to produce a new product, it is sent to local partners for recycling. One example is the TPU collected in Europe, which is sent to Salomon's ski boot manufacturer.
♻️ How it works for you:
Here is Salomon's description of how you recycle them.
Purchase the INDEX.01.
Register your product on Salomon.com.
Time to Play! Put on your new pair of running shoes and enjoy your run.
Use them as long as possible.
When you feel it is time to give your shoes a second life, visit Salomon.com, print a shipping label and send them your INDEX.01s (free of charge).
Salomon collects them in their nearest return center to limit CO2 emissions.
Salomon cleans the INDEX.01 and separates the upper (made of Recycled Polyester) from the bottom unit (made of TPU).
Salomon's local partners recycle the TPU and Polyester to make new raw materials, ready to be used in other products!
In Europe, where Salomon's ski boot factory is located, we will use the recycled TPU to make their next generation of alpine ski boots.
A list of these steps is included in your shoe box, so don't worry if you feel like it is a lot to remember ;)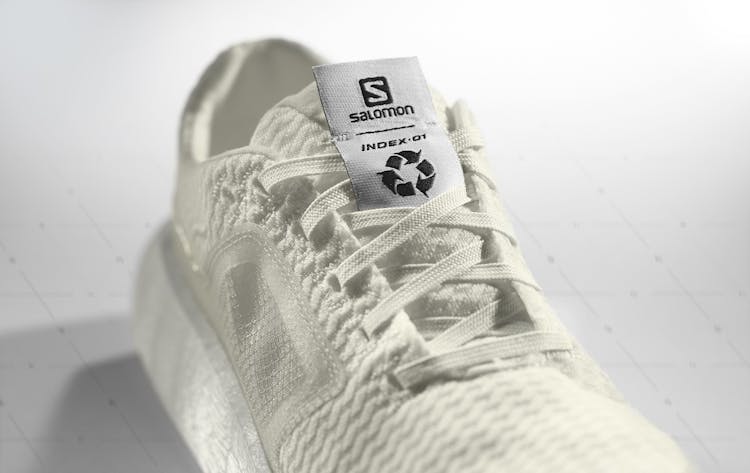 As a runner, will I notice any differences in functionality from other running shoes?
According to Salomon - no. In this project, Salomon decided on an internal rule that no compromises on the shoe's ability to deliver performance for athletes was allowed. The key element to the running performance is the nitrogen-infused, TPU-based foam called INFINIRIDE which can be ground into tiny pieces and recycled when the shoe reaches its end. Choosing the right foam material for the bottom unit was a challenge though, since it needed to both be recyclable and good for shock absorption and rebound. The shoe's sole also has R.Camber (rocker) geometry, which helps propel the runner forward with a quick transition.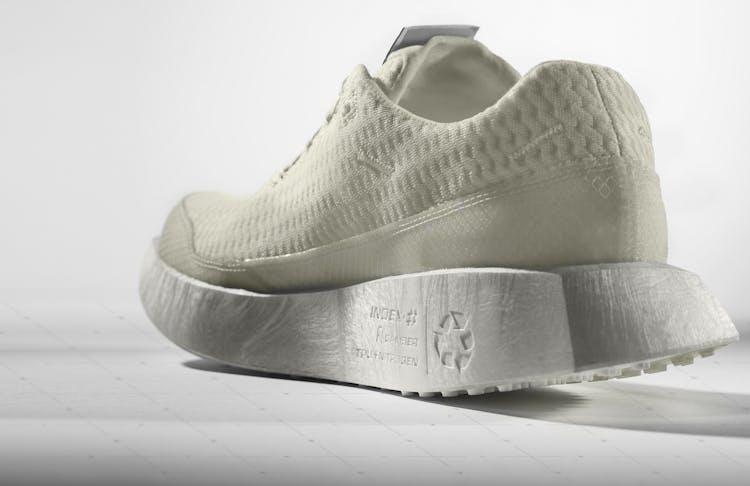 What products will the recycled materials from the INDEX.01 be made into?
Currently, the only product that will be made from the recycled materials is a ski boot, using the TPU from the sole. The INDEX.01 will be primarily distributed to Europe and North America, and Salomon wanted local recycling processes, to minimise the need for transportation. Hence they decided to make use of their European Ski Boot manufacturer to repurpose the TPU from the road running shoe. Making ski boots in Europe seemed like a better idea than sending the materials back to Asia, where Salomon produces their new shoes.
Setting up local partnerships is a challenge for the future
For Salomon, it is important to be conscious of transportation when collecting the shoes at the end of their life. They don't want the shoes to travel unnecessarily far. That's why, as a first step, Salomon set up collection centers in several regions. From there, they must find recycling partners in each region to recycle the used shoe materials locally. As of today, Salomon can recycle TPU in Europe and in partnership with their factories in Asia, but they have to find solutions for Polyester in each region and for the TPU in North America.
We are curious to follow these developments in making the life cycle more resource efficient for sports gear, thanks Salomon for letting us share your work!
Also, if you try the INDEX.01, don't forget to let Salomon and other users know what you think by reviewing it on the product page.