Salomon's been in the trail scene for quite some time now, and we're really excited to share with you their newly released trail running shoe - The Ultraglide! Made with the great fit and grip that Salomon's trail running shoes are known for, they wanted to expand on this idea to create the ideal combination of precision and all-day comfort. How did they do it? Let's have a look at some specifics.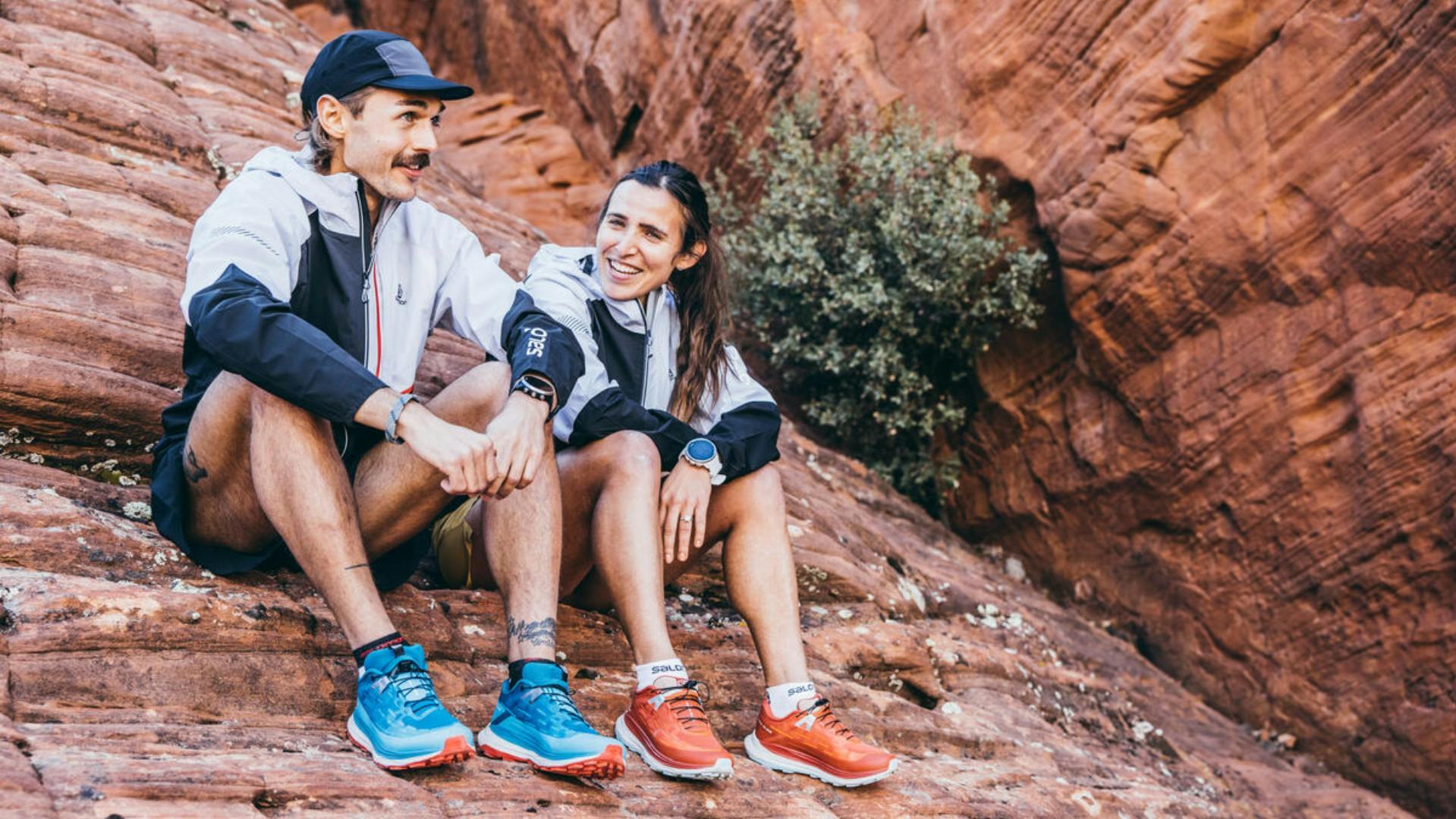 Key takeaways:
The Ultraglide has Salomon's Sensifit ™ wings which gently wrap your feet. A simple and effective lacing system in a single gesture.
Energy surge Foam in the midsole for a light, comfortable and responsive feeling while running.
The Contagrip® MA offers fantastic grip and durability over all kinds of conditions.
The open 3D mesh offers optimal breathability.
The Rocker shape makes this into a bit more of an aggressive trail-running shoe
Weight: 260 grams
Drop: 6 mm
Heel profile height: 38,2mm
Forefoot profile height: 32,2mm
Comfort focused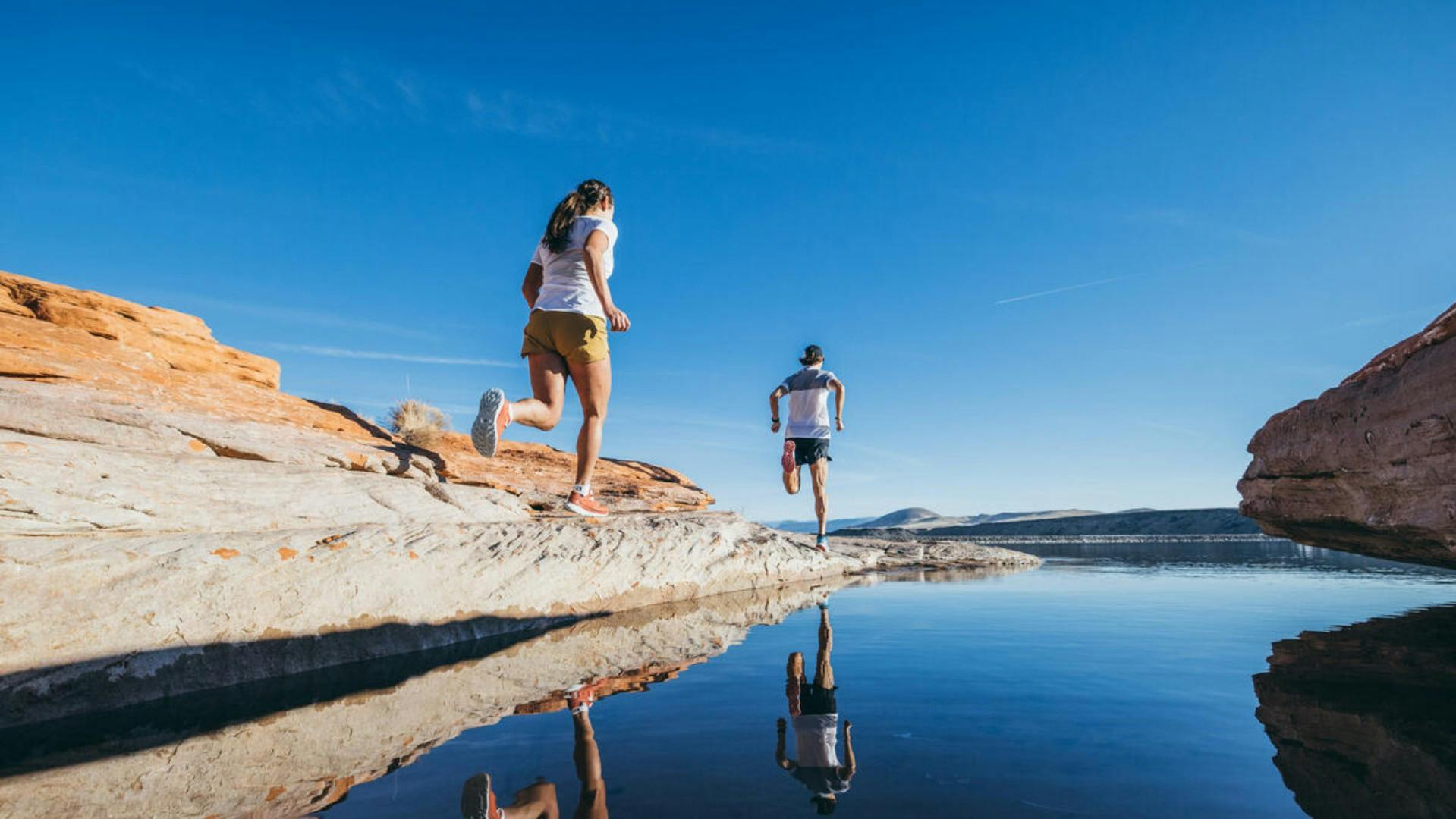 It's been extra interesting to take a look at how Salomon has been able to apply themselves in terms of creating a trail-running shoe with a focus on comfort, considering their long history of producing great performance shoes for trail running.
The Ultraglide is soft & light, with cushy fabrics — from the snug collar to the breathable mesh it provides maximum comfort! Even from a first glance, it's fair to say that Salomon nailed it.
The midsole is soft and has a springy underfoot, the upper is thick and padded - complete with a super-plush 10.3mm thick tongue. This is nearly double the thickness of an average tongue (5.5mm).
The stacks are 31.8mm in the heel and 23.9mm in the forefoot which is higher than most other models from Salomon, but the Ultraglide is not super tall by any means when compared to other plush shoes on the market. Overall the average is 32.9/24.6mm.
By elevating the profile, applying reverse Camber technology and adding the light and responsive Energy Surge foam, the Ultraglide makes this great combination into a cushioned experience - with lasting effect - that also has some bounce to it.
Grip, fit and durability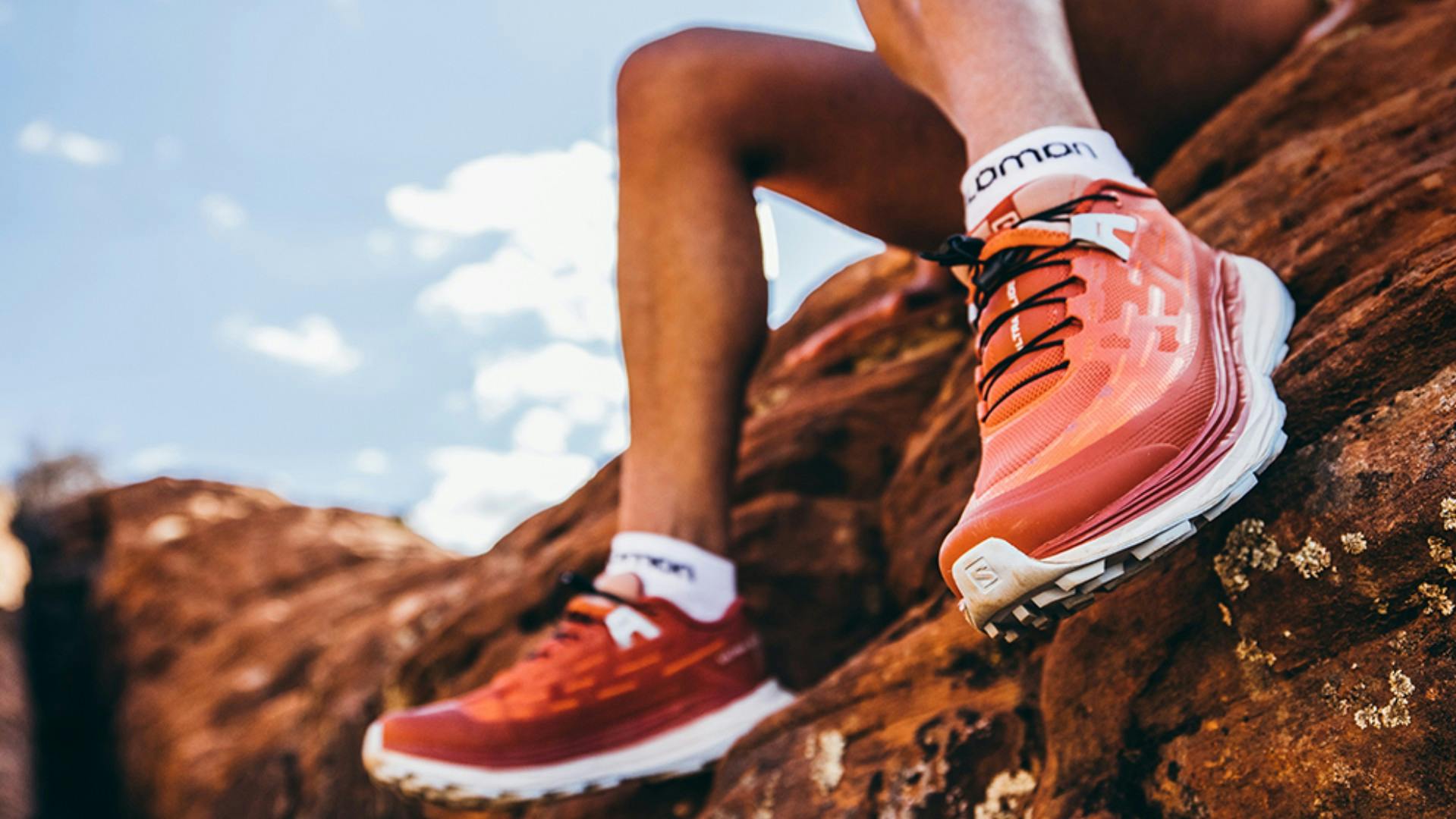 Making a trail-running shoe, means you can't avoid taking grip and durability into account, considering the various terrain one adventures through. For this, the Ultraglide has been kitted with a 5.2mm thick outsole with aggressive 3,5mm well-space lugs. These are great for 90% of the trails out there, but you may want to have an even more aggressive shoe for the super technical runs.
The Contagrip® MA in the shoe's underside of the sole adapts to a multitude of surfaces. Offering a fantastic compromise between the geometry and the rubber to keep you confident on wet, dry, hard or unstable ground, while also offering really good resistance.
Ultraglide is made with a wider, more generous fit than some of Salomon's other offerings. With a 32mm stack, the wider footprint prevents it from feeling unstable for such a highly cushioned shoe. The 6mm drop gives it a low, yet athletic feeling with great control.
Additionally, the Ultraglide has Salomon's Sensifit technology added to it. Helping wrap the foot from the midsole to the lacing system, providing a secure, precise and almost tailored fit all around the foot. These Sensifit ™ wings, gently wrap your feet as the kilometers fly by. Simple and effective lacing system in a single gesture.
Recap: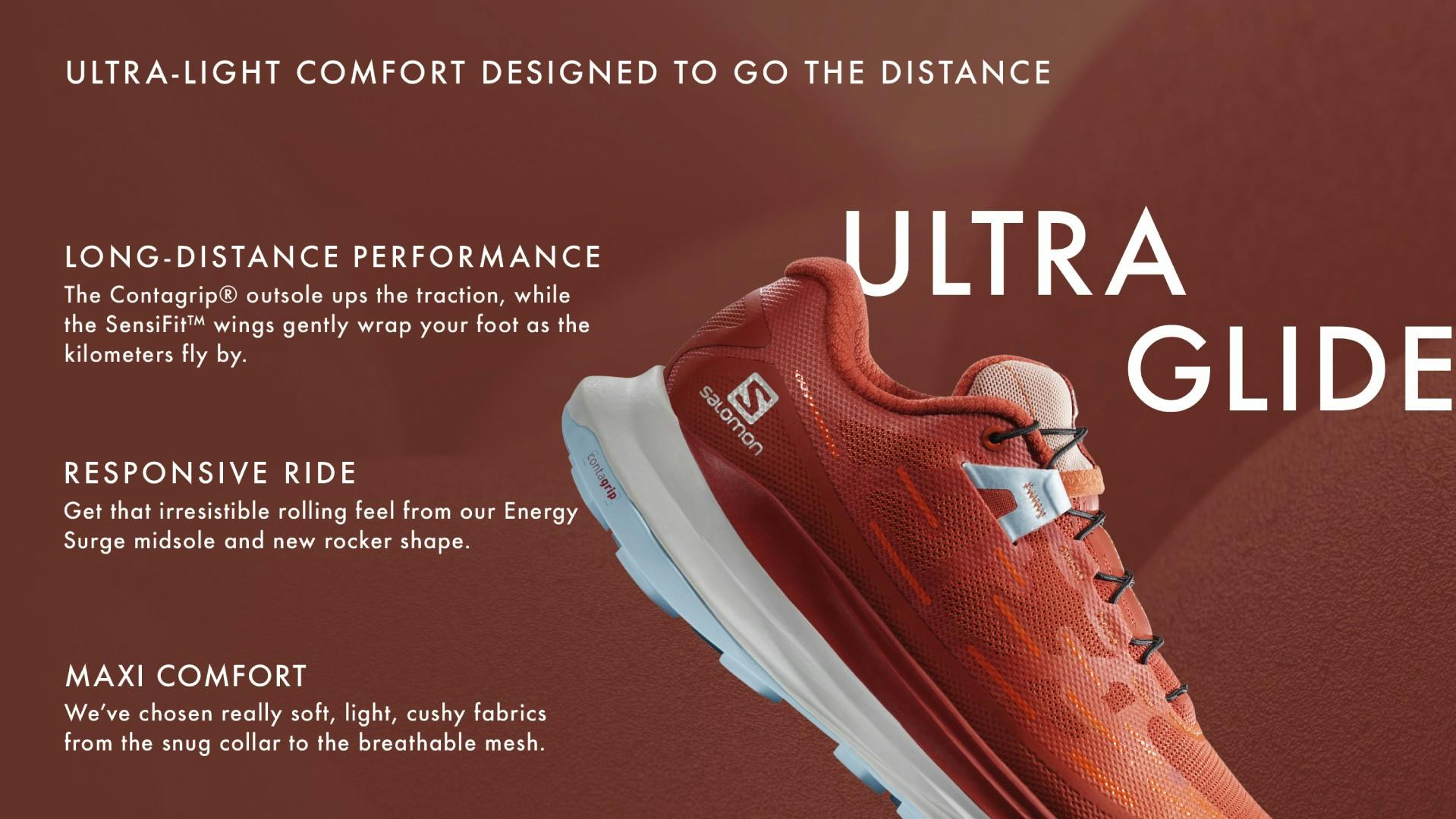 The Ultraglide trail running shoe takes Salomon's performance-oriented design and adds a new level of long-distance comfort. The result is a shoe that caters to a wide audience of runners—from newcomers to the trail who seek soft comfort to ultra-distance competitors who need a shoe that will keep their feet happy for the better part of a day.
See all ultraglide shoes in store