6 rounds for time
1 min stair running (or regular running in high tempo if you don't have stairs)
1 min wall sit
1 min jumping squats
1 min plank
1 min rest
This workout is meant to be done as fast as you can and with as many pauses as you need. You don't need to time yourself if you don't want to, but it's a nice way to challenge yourself, note your time and try again in a few weeks.
Wall sit
Find a wall and start with your back against it. Move your feet out and lower into a 90 degree position. Your knees should be directly above your ankles rather than above your toes. Hold this position for 60 seconds.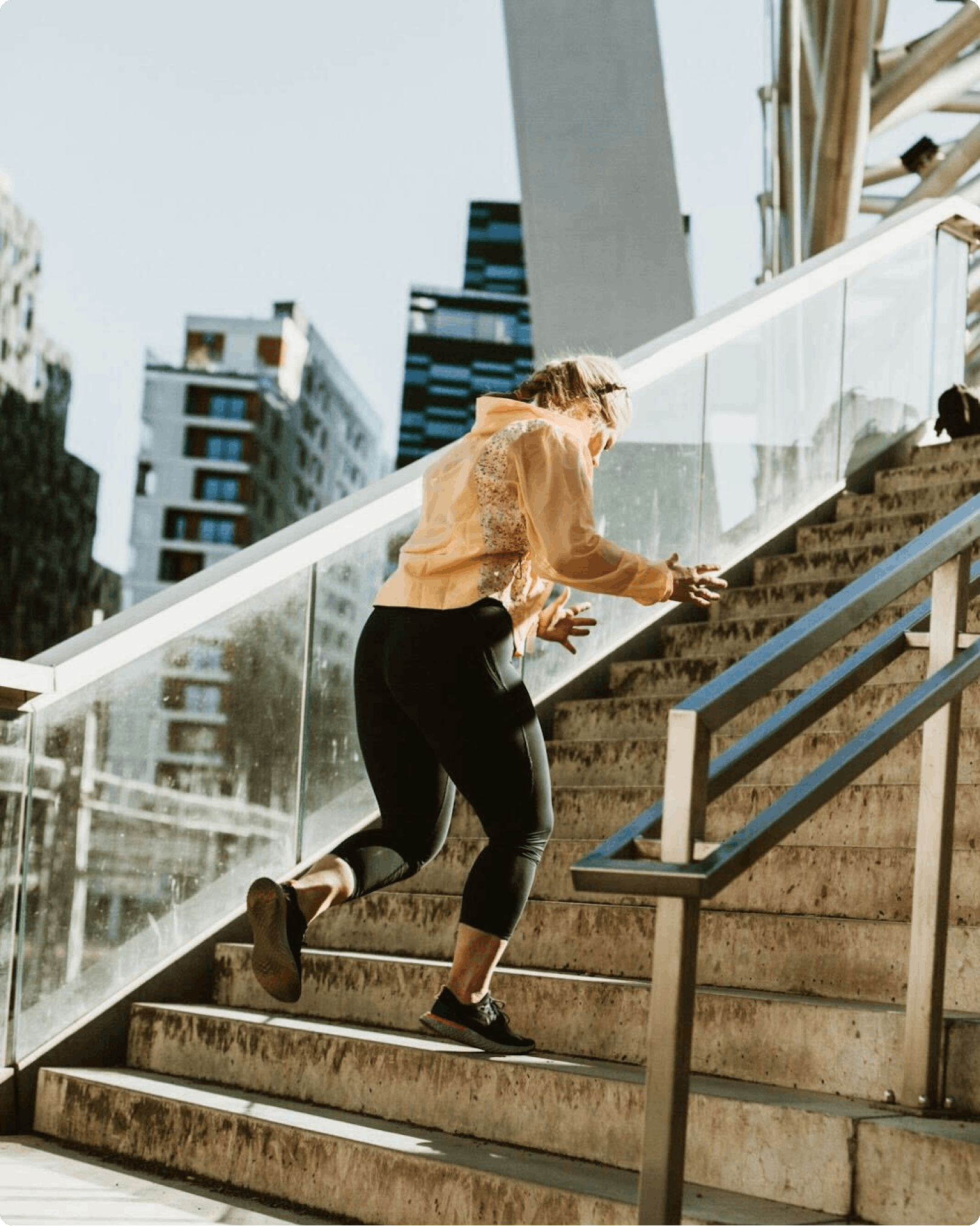 High waisted tights on the right image, "Kay", here
Jumping squats
Start in a fully extended position. Move downwards with your heels staying flat on the ground and your hips slightly lower than your knees (or as far down as your body allows you to go). Instead of moving slowly back up, jump up as explosively as you can, before landing in your next squat again.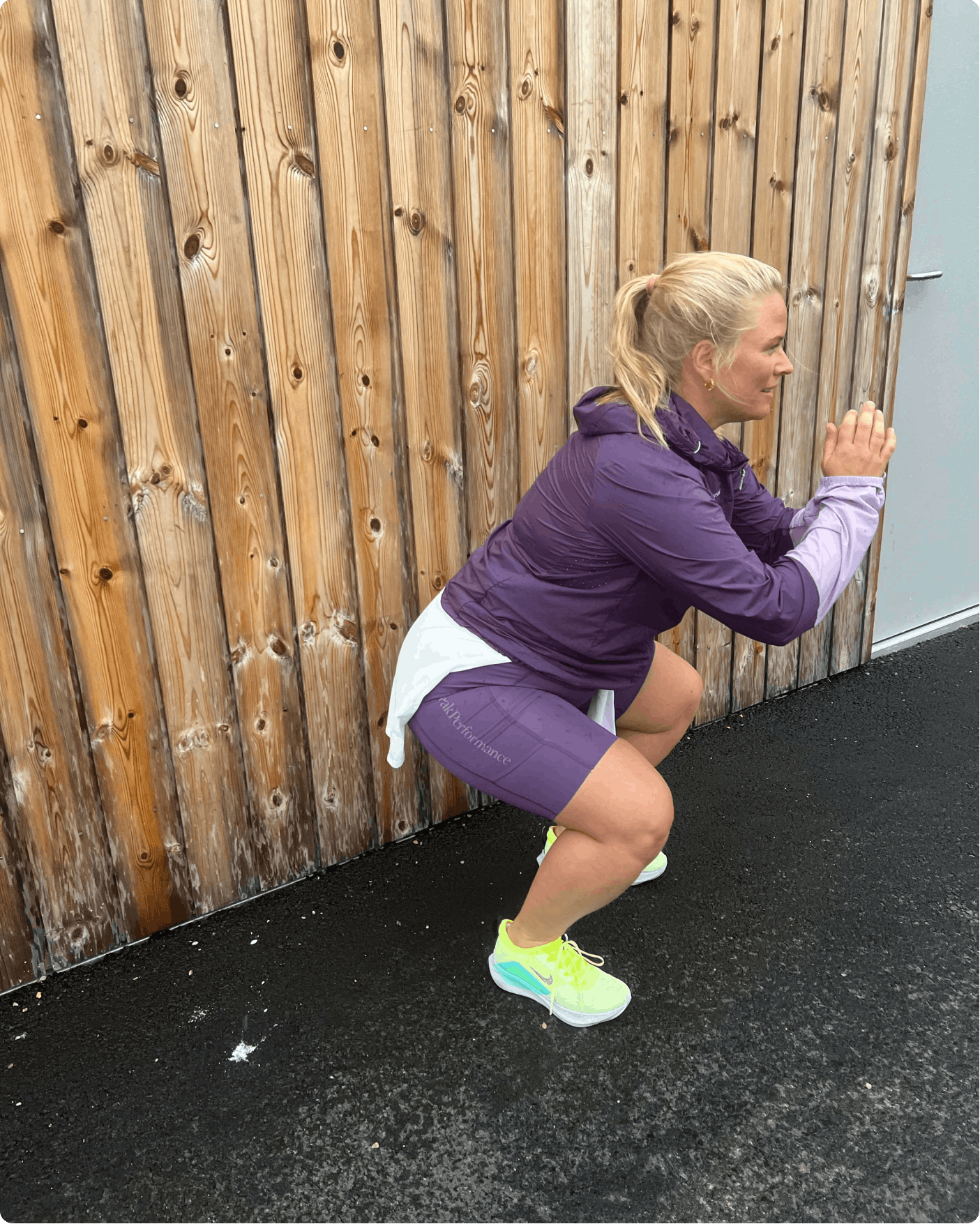 Shoes: "Zoom Fly 4" from Nike, here
Plank
Place your hands directly under your shoulders. Squeeze your glutes to stabilize your body and make sure your bum is not too high and not too low - your body should look like a straight line. Hold this position for 60 seconds.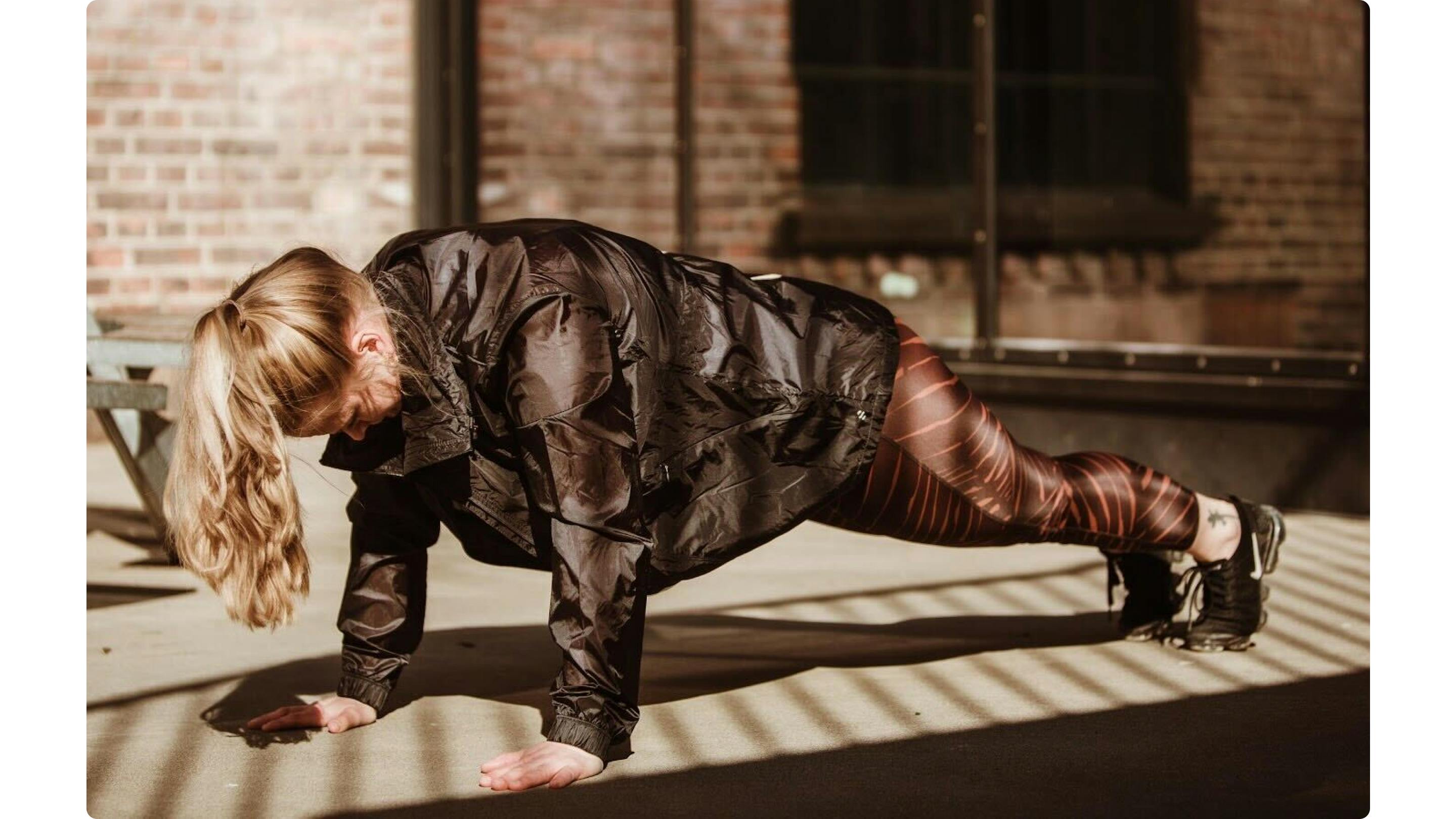 Running tights
All those stairs and jumping squats require a good pair of tights that really stay in place.
Check out all running tights for women here
All running tights for men here
Want more workouts? Check out 7 more here!