5 rounds for time
400 meter running
1 minute plank
15 box jumps
15 leg raises
This workout is meant to be done as fast as you can and with as many pauses as you need. You don't need to time yourself if you don't want to, but it's a nice way to challenge yourself, note your time and try again in a few weeks.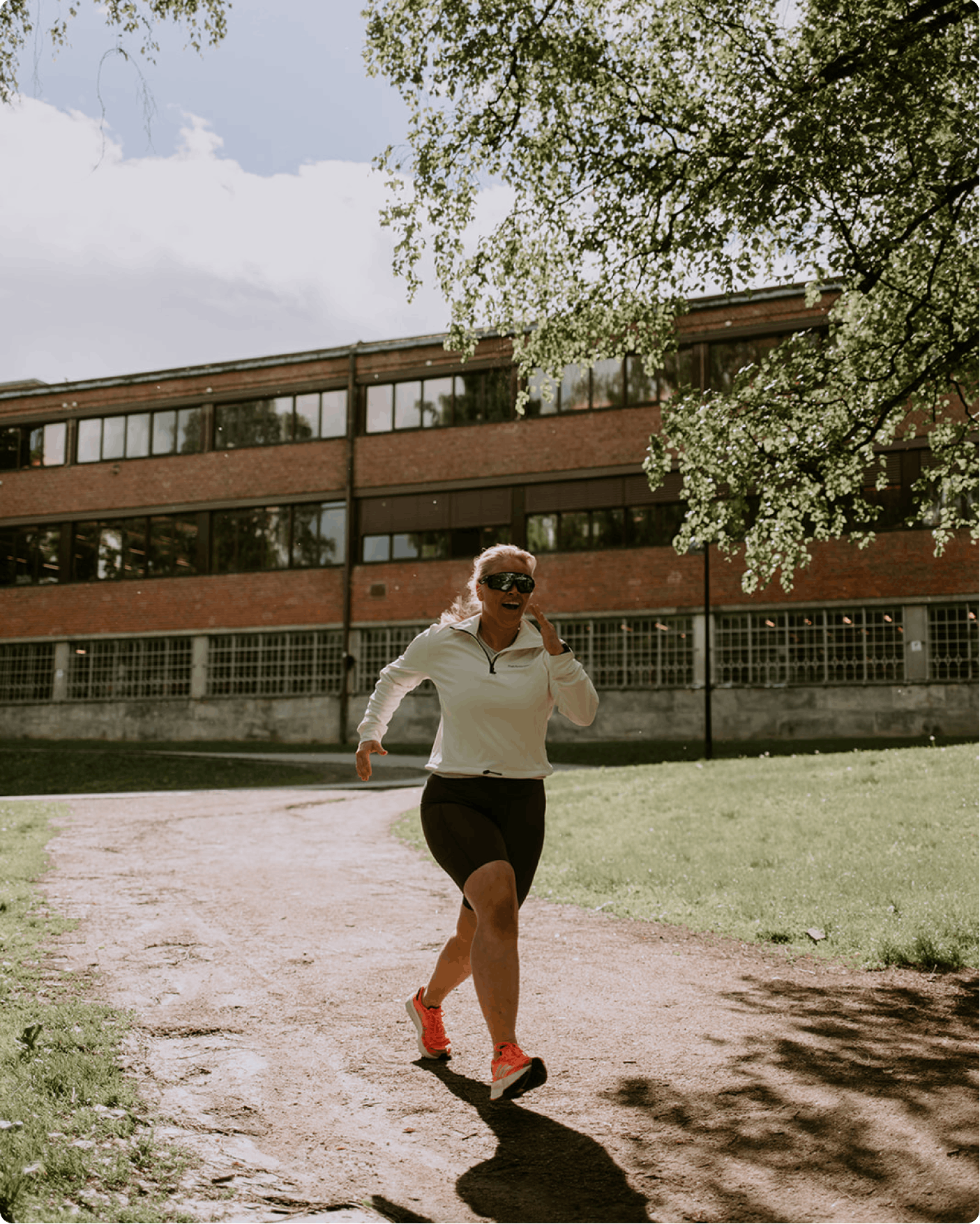 Plank
Place your hands directly under your shoulders. Squeeze your glutes to stabilize your body and make sure your bum is not too high and not too low - your body should look like a straight line. Hold this position for 60 seconds.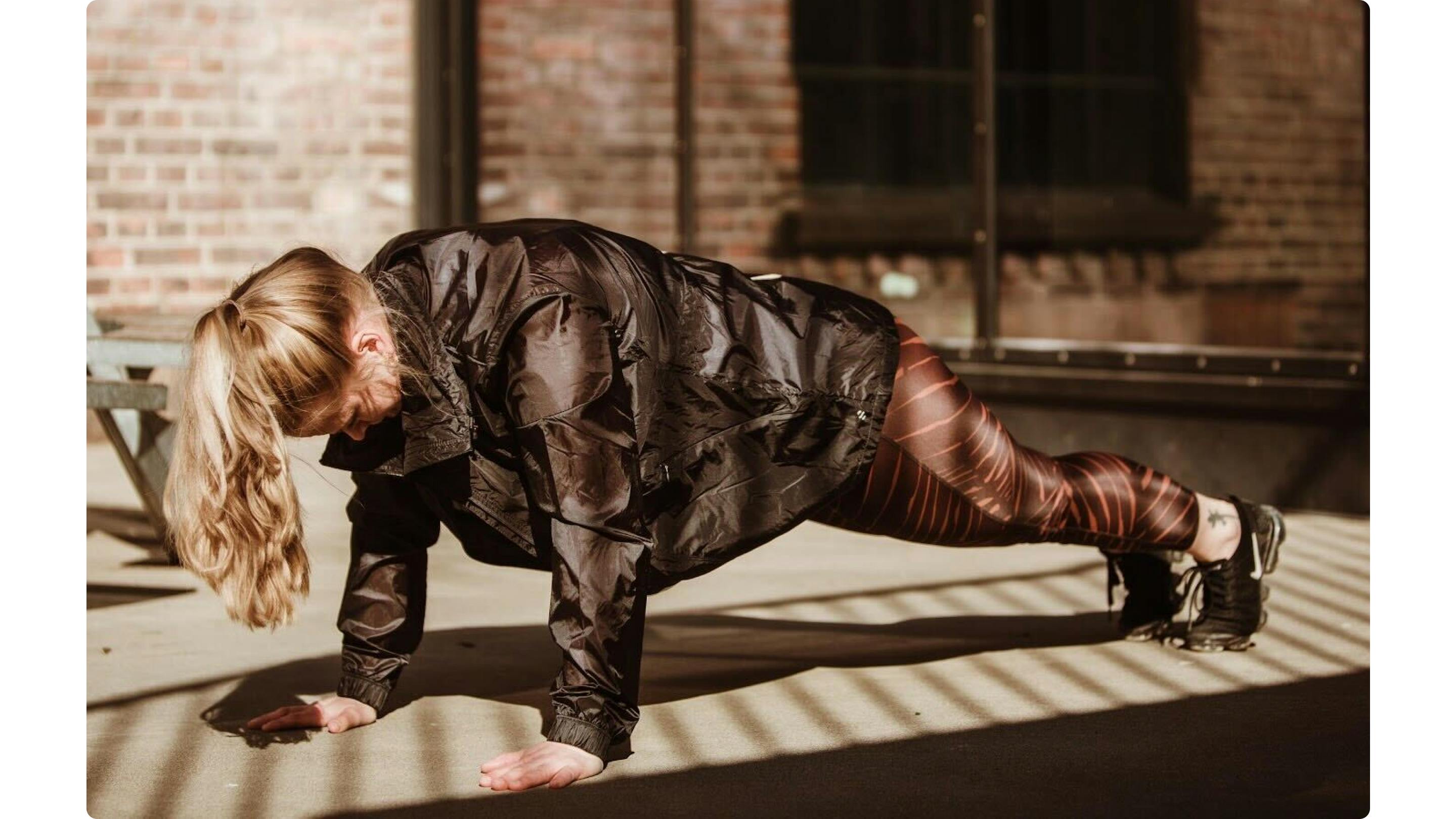 Box jumps
Find a box or in this case, some stairs, that challenges you atleast a little bit in terms of height. Stand in an athletic position, with your feet shoulder-width apart, at a comfortable distance from you "box" of choice. Bend your knees slightly and drop down, bringing your arms out behind you. Push your feet off the flor explosively and jump up the box. Land softly on both feet and extend your hip at the top. Either step or jump back down before repeating.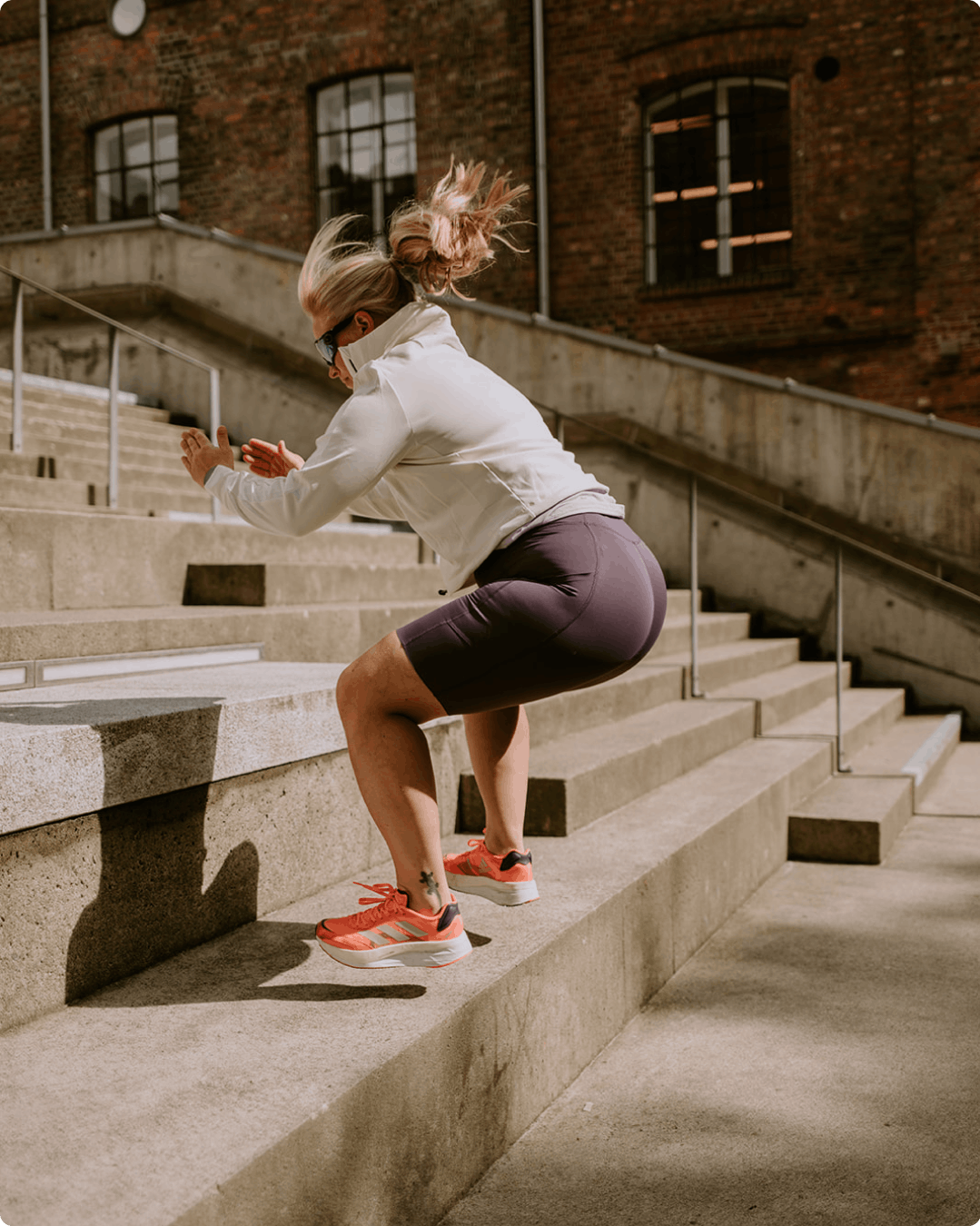 Leg raises

Lie on your back with your legs straight. Keep your legs together while lifting them all the up to the ceiling until your butt comes off the floor. Lower your legs as slow as you can back down until they're just above the ground and hold for a moment. Repeat.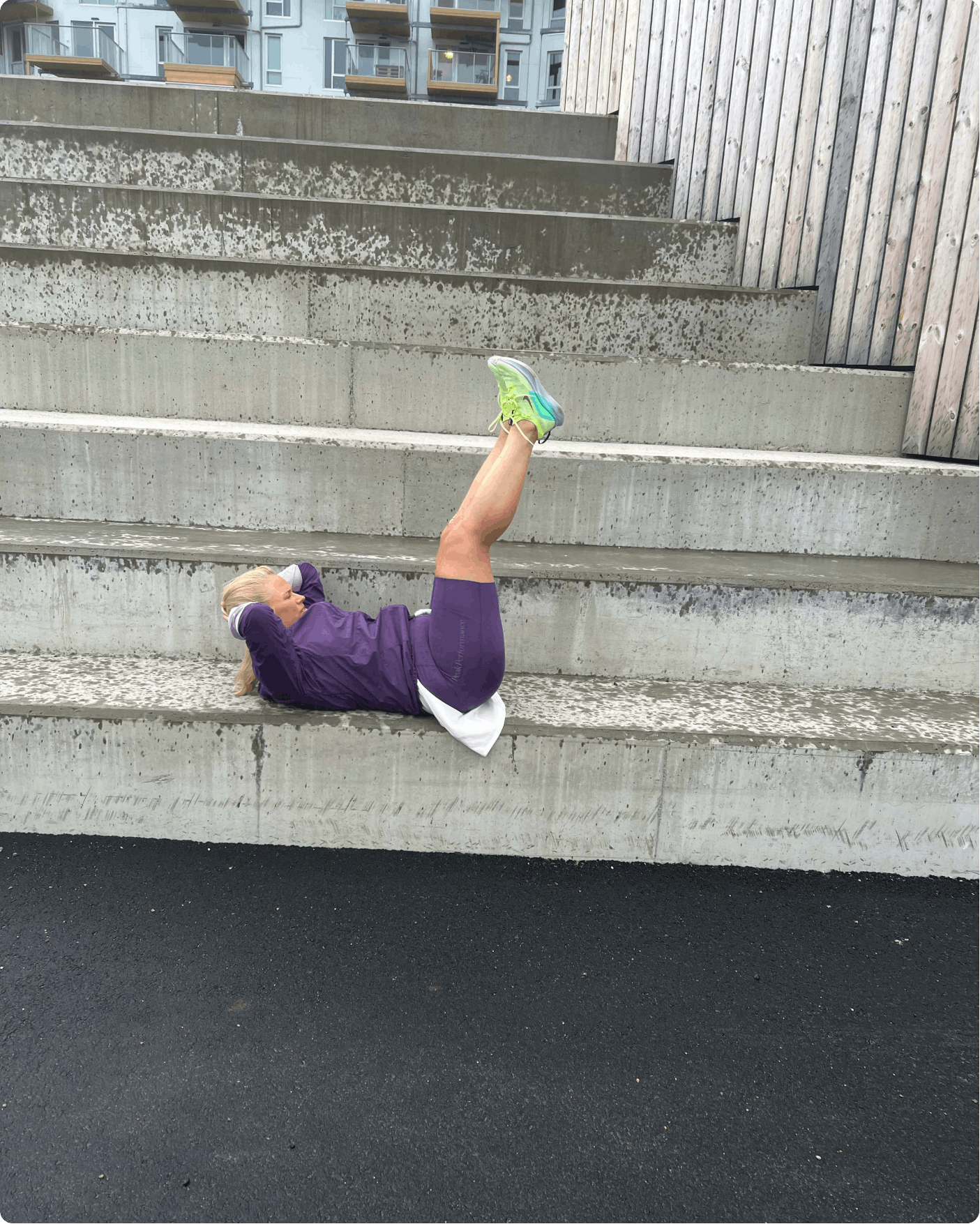 Shoes: "Zoom Fly 4" from Nike, here
New running shoes?
Check out these best sellers!
See more running shoes here
Want more workouts? Check out 7 more here!