For time
50-40-30-20-10
Burpees
Air squats
Butterfly situps
This workout is meant to be done as fast as you can and with as many pauses as you need. You don't need to time yourself if you don't want to, but it's a nice way to challenge yourself, note your time and try again in a few weeks.
First, perform 50 burpees and then move on to 50 air squats followed by 50 butterfly situps. When you've done this, you move on to doing 40 repetitions of each exercise, until you've worked your way down to 10 of each. Simple, but hard and super rewarding!
Burpees
Start with your feet shoulder width apart and then jump down on the ground with your hands downwards. Your chest and thighs should make contact with the ground. When going back up, jump or walk your feet towards your hands and extend your hips back into a standing position. Jump and clap your hands behind your head (your hip should be fully extended here) and then repeat.
Want to challenge yourself even further? Try doing burpee box jumps!
Just as it sounds, jump up a box or some stairs after each burpee.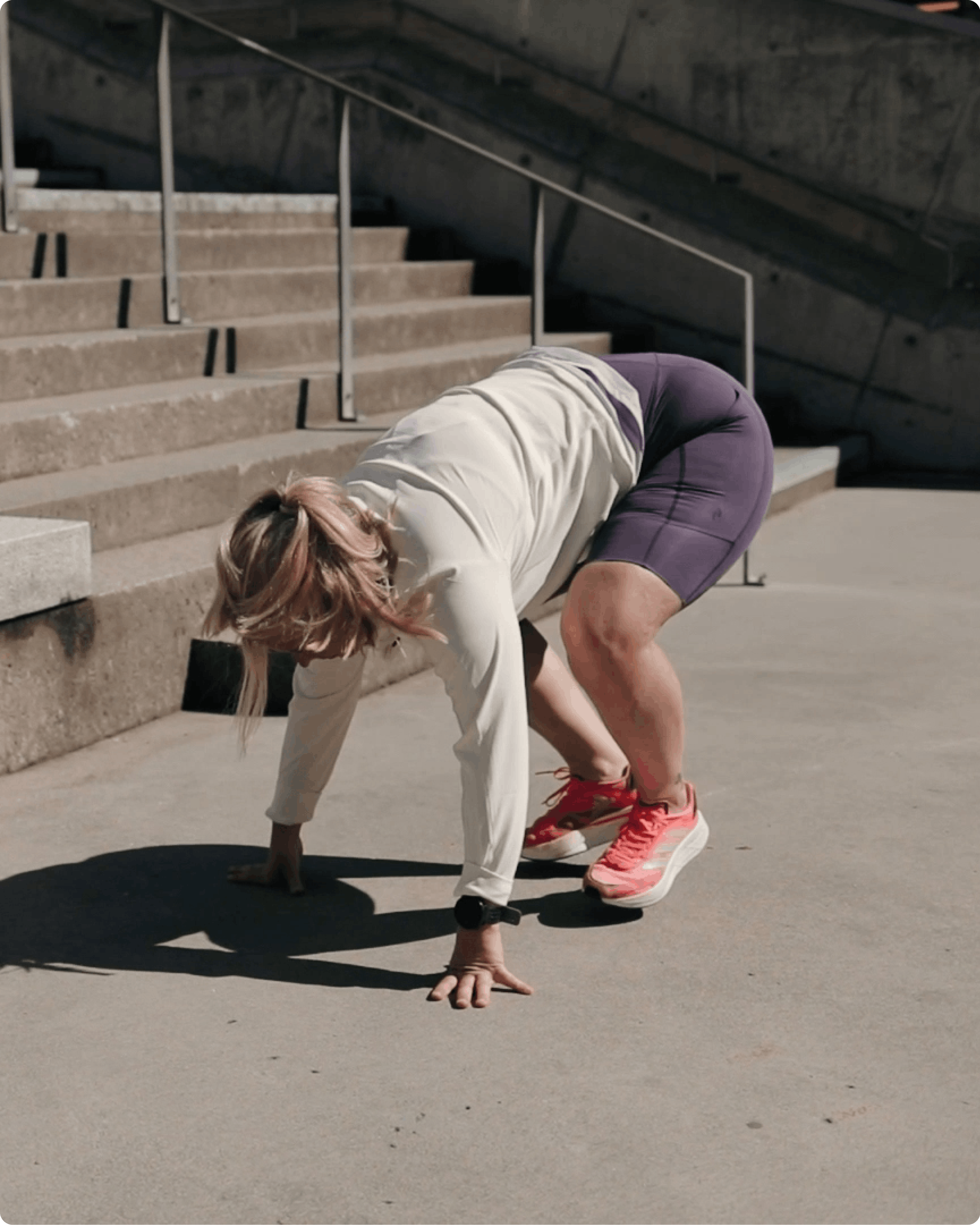 Air squats
Perform a regular squat, starting in a fully extended position. Move downwards with your heels staying flat on the ground and your hips slightly lower than your knees (or as far down as your body allows you to go). When moving back upwards, push your knees to keep good form.
Optional: add weight to make the squat more challenging.
Complete outfit from Reebok. Tights here and t-shirt here
Butterfly situps
Sit on the ground and press the soles of your feet together. If you want to, you can place a rolled up towel (or an abmat if you have one) behind you to support your lower back. Lean backwards until your back touches the ground or as far as you can. Tighten your abdominal muscles and then sit up to finish your situp. It's okay to use your arms to create momentum in the exersice. If you do this, extend them straight over your head while leaning backwards, and then touch your toes before moving backwards into the next repetition again.
Optional: Add a medicine ball and hold this to make the butterfly situp more challenging.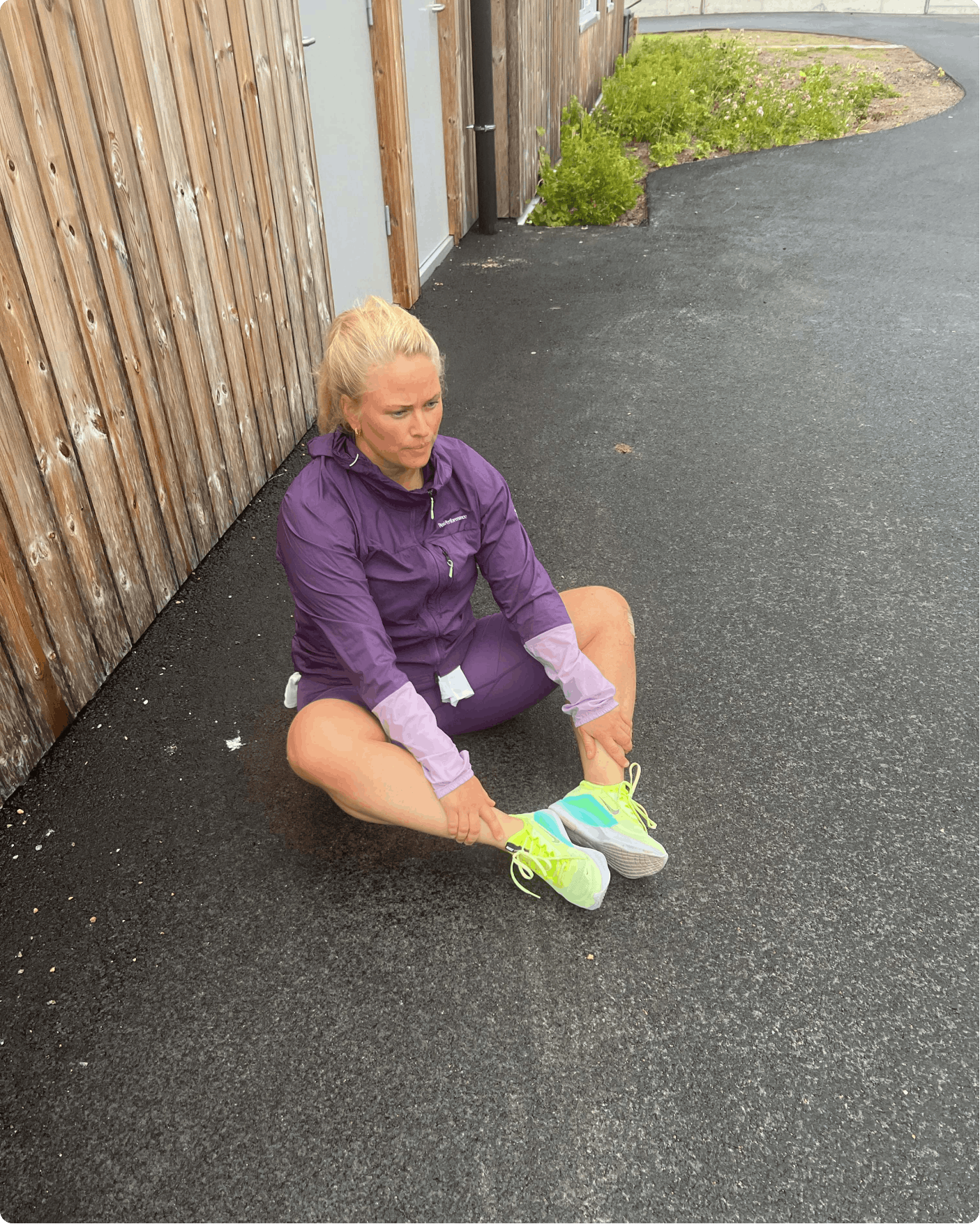 Shoes: "Zoom Fly 4" from Nike, here
Sit-up-friendly tights
No need for uncomfortable pockets with zippers when you're performing situps. Check out these comfy tights!
Check out all tights for women here
All tights for men here
Want more workouts? Check out 7 more here!