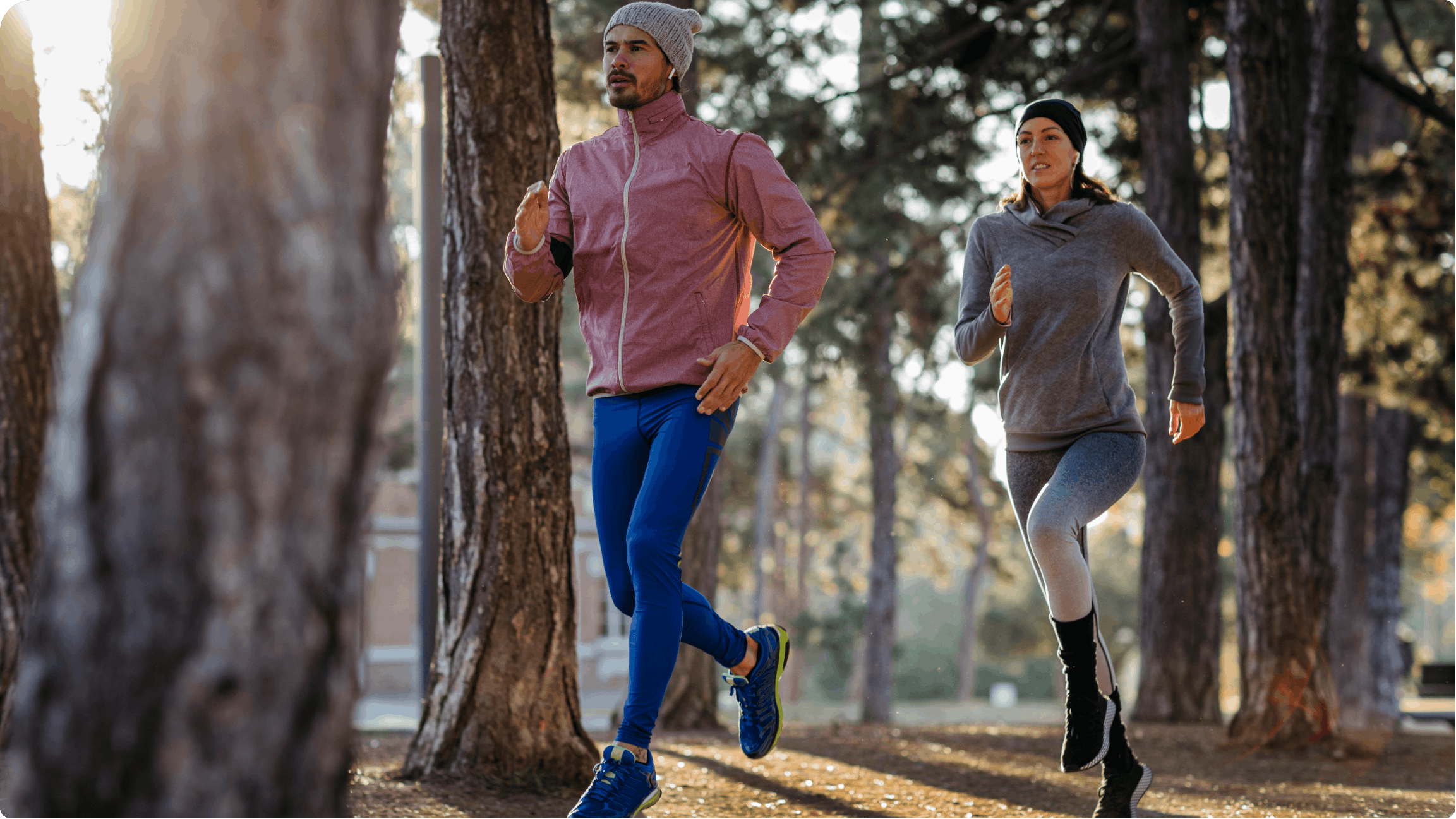 Is there anything more energizing than a run in the crisp autumn air?
In order for you to enjoy your run, we have some tips on how to dress to keep you dry and warm on the trail, regardless of the weather.
Layer on layer
The secret to keeping your temperature during the run is to think layer upon layer.
Layer 1
is the layer you keep closest to your body and should preferably be tight to be able to transport moisture away faster and prevent you from getting cold. If you want that soft and more luxurious feeling, we recommend a layer garment in merino wool, which will keep you warm even if you get wet. We have a wide range of function shirts in different materials so you can find what you feel most comfortable in.
Layer-1-garments from Kari Traa that never goes out of style! Choose between merino wool for those colder days, or thinner materials for warmer days. Check out all layer-1:s from Kari Traa here
Layer 1 favorites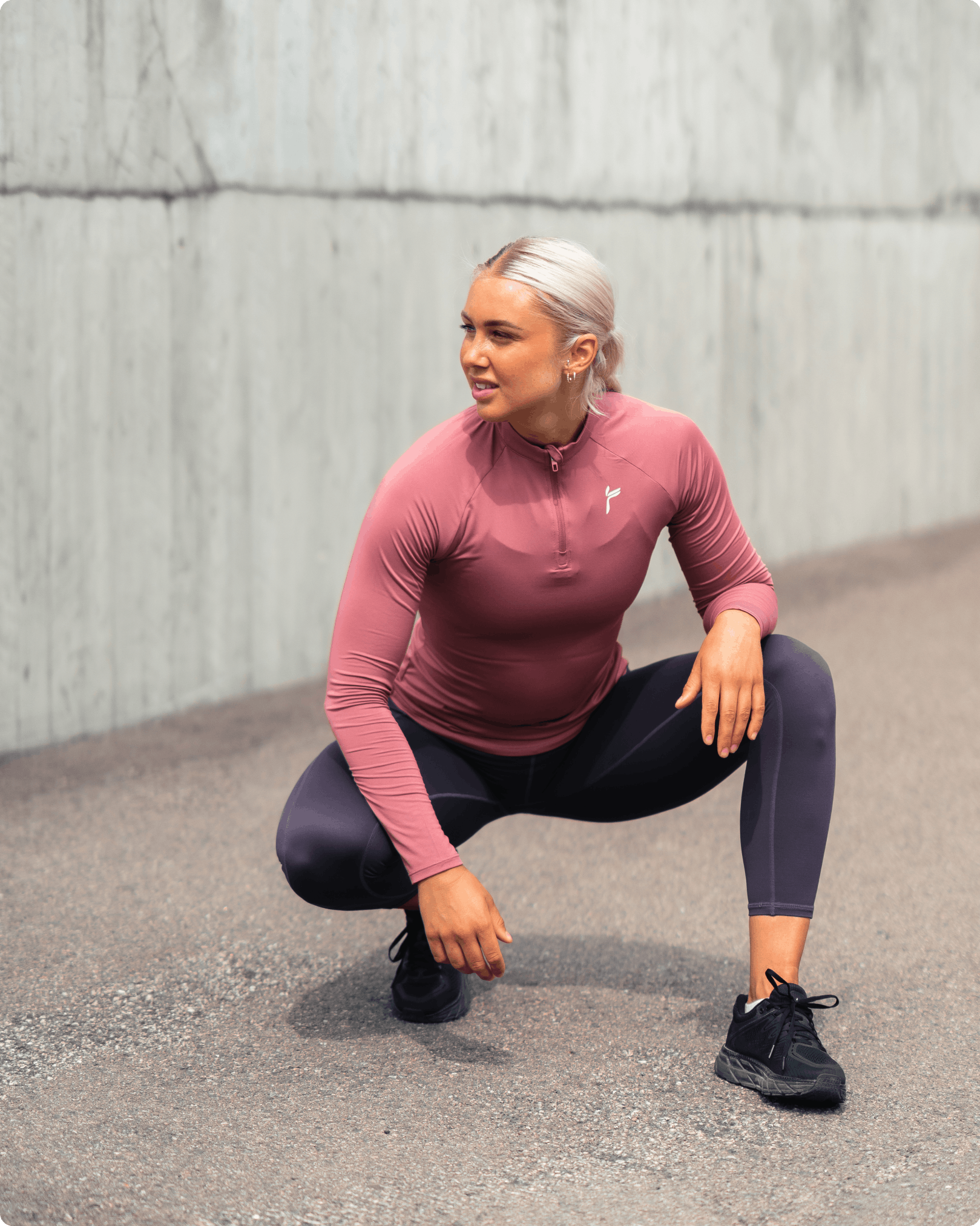 The very latest! Functional long sleeve from Norwegian Famme. Browse among multiple colors here
Layer 2
is a garment meant to insulate heat so that you maintain a comfortable temperature during your run. The fit should preferably be a little looser compared to the first layer, so that you get an insulating air gap between your first and second layer. If you choose a sweater or vest with a zipper, you can more easily adjust the temperature while you're on the go.
To the right: Primeknit Mid Layer from adidas. Smooth, stretchy and seamless. Shop here
Layer 2 favorites
Layer 3
is the garment you choose to protect you against unwanted conditions such as rain and wind, usually a jacket. Remember that the jacket should both breathe and fit comfortably to enable movement. It shouldn't be too loose, you don't want to risk dropping temperature.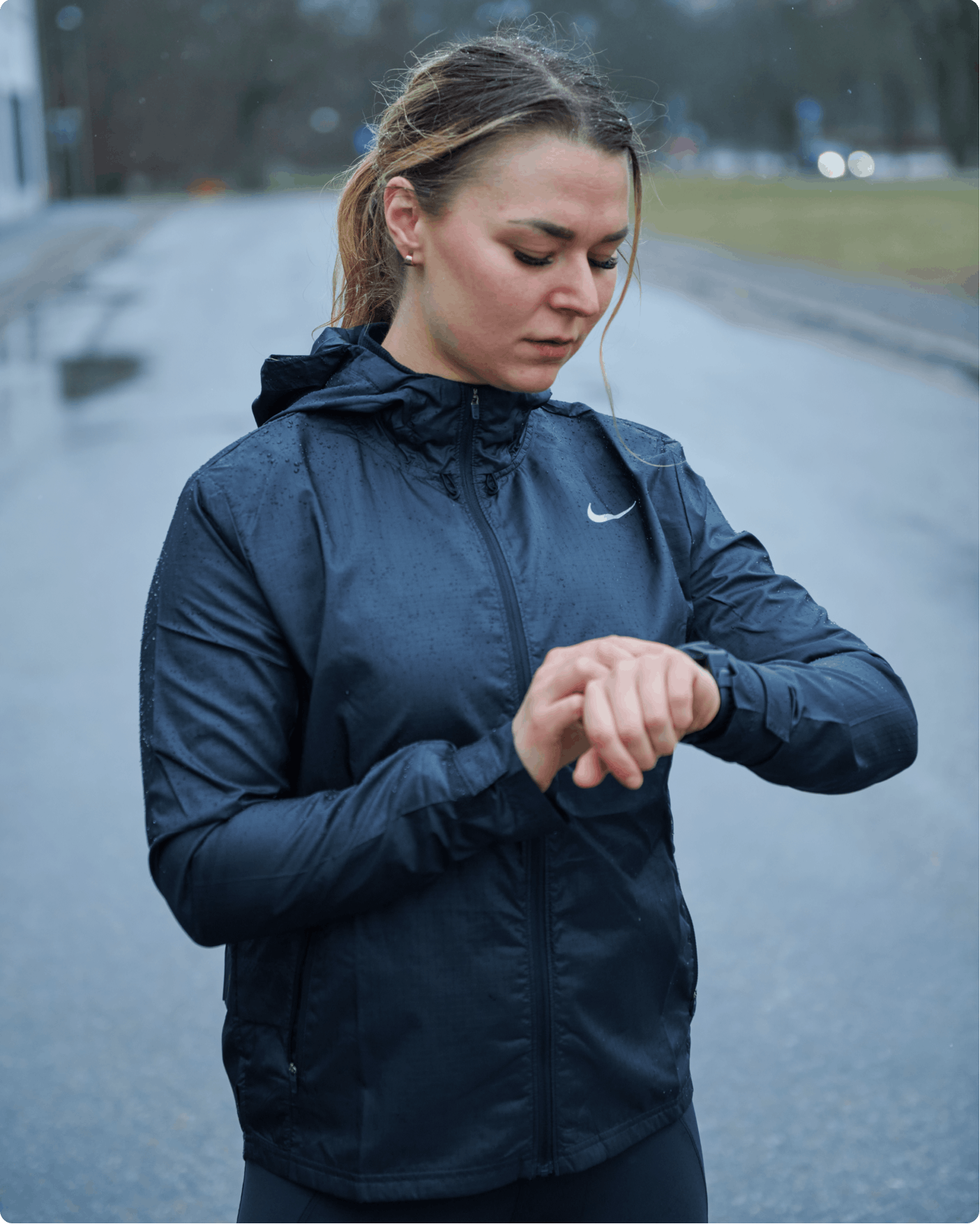 To the left: The essential "Essential" from Nike. Water-repellent fabric combined with hooded coverage helps you stay dry for miles. Shop here
Layer 3 favorites
Remember:
Check the thermometer before you run and then feel free to add 7-10 degrees when you think about how to dress, you get hot quickly when you start running.
If it's hot outside, maybe layer 1 is enough, and possibly a more insulating layer 2.
Zippers make it easy to ventilate and adjust according to weather and temperature.
If you run all year round, it can be good to have an autumn/winter and a spring/summer jacket, alternatively a warmer layer 2 (a vest is perfect here).
We wish you a few wonderful kilometers on the track!